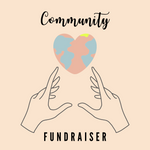 Subtle α Lashes was created to empower people regardless of race, age, or gender with the specific goal to enhance the natural beauty of a person along with complimenting their unique eye shape. As a long time lover and user of false lashes, I had been disappointed with the selection of reasonably priced, high quality, and reusable lashes. In addition, it had been a difficult journey to find the perfect pair of lashes to suit my Asian American eyes as well as recommend false lashes to friends and family with similar eye shapes. 
Founded in 2020, Subtle Lashes was a mandated quarantine project. In the false lashes market, consumers were in the battlegrounds of purchasing cheap (or pricey brand names), mass-produced plastic lashes that were single-use, wasteful, or overpriced for individual lash extensions in a beauty salon. The original name included a lowercase alpha (α) in Greek letters, which had been stemmed from a popular Facebook Group called "Subtle Asian Traits" and its descendent group "Subtle Asian Makeup" as well as repping the Greek letters in alpha Kappa Delta Phi (αΚΔΦ) International Sorority Inc. 
Subtle Lashes mission and purpose is to bring a better product to the market at a reasonable price point, the journey began to create the ultimate pair of lashes, custom-designed with manufacturers from Korea and distributed from Oklahoma City, Oklahoma, USA. Within each pair of lashes, and every strand, is individually crafted, using only the finest renewable materials, synthetic fibers, and human hairs. As a result, we've created gorgeous lashes that can be reused up to 25 times, creating less waste, and saving our customers more money while delivering the finishing touch to a glamorous makeup look. 
After extensive market research and custom designing from the manufacturer in Korea to the product testing in Oklahoma City, OK. Subtle Lashes had been created with 10 signature styles featuring false lashes for all eye shapes ranging from natural to voluminous, all while upholding the promise of complimenting any eye shape and glamorous makeup.

The concept of the Signature Collection is that each pair of lashes has been created, custom designed, and named after each female empowering figure in the founder's life. In collaborating with all of founders' dear friends, she has made custom designs that fit the preference of each of her dear friends and family. Custom designing lashes had been the most fun part of the whole project, to sit down or FaceTime out-of-state friends and family about their favorite to-go to type of lashes, ranging from natural, wispy, demi-wispy, dramatic, bold, full-body, and fluttery, and recreating those designs with designers and manufacturers in Korea. 
I genuinely hope you find your go-to styles and become a lifelong member of the SαL family.
♡ xoxo 
Daelyinh Tran
 ━━✫・*。♡  PROMOTIONAL GIVEAWAY WINNERS ♡・*。✫━━ 
Week 1: @_brandytruong
Week 2: @glory.chung @imrosapark
Week 3: @cestally @nancydng @rachelkaangg
Week 4: @jessi.quynnie @thuchanhz @ynpk_ @pzclee