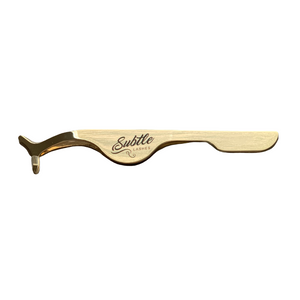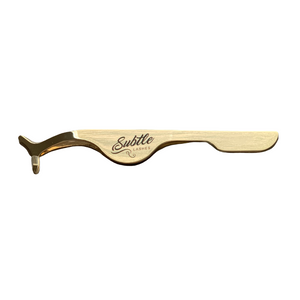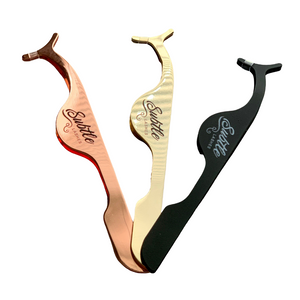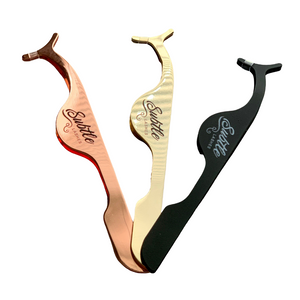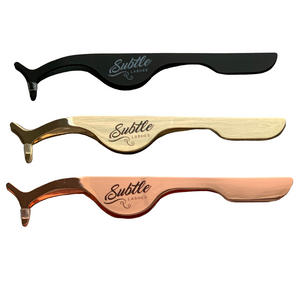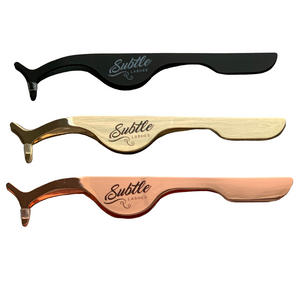 On Sale
Vintage Gold Lash Applicator
An eyelash applicator is a beauty tool essential. Premium stainless steel material that ensures durability as well as a high temperature (macromolecule) treatment that guarantees its quality. This product has a user-friendly curved design with a sweeping clamp to ensure easy usage. 
SPECIFICATIONS 
| | |
| --- | --- |
|  SIZE | 10.5mm x 2.8mm x 1.4mm |
| THICKNESS | 1.4mm |
| WEIGHT | 20g |
| MATERIAL | STAINLESS STEEL |
| TYPE | SOLID, HEAT RESISTANT |
| CLAMP | SWEEPING |
Customer Reviews
Queenie Z.
United States
I recommend this product
06/28/2020
I should have gotten this sooner!!
I've been using tweezers to put on my lashes and while it does the job, it is kind of a hassle because I have to keep adjusting my lashes and no one has time for that!! I LOVE using this applicator because in just one motion my lashes are on and I'm ready for the day! The applicator is super sturdy and easy to use, definitely worth trying it out.
Janice A.
I recommend this product
06/05/2020
The Best Applicator
This eyelash applicator has been the best to me. I get my eyelashes on so quick and easy. Also I no longer have uneven looking eyelashes applications ever since I've been using this product.
Moise C.
I recommend this product
06/05/2020
something every lash wearer should have!
I really like this applicator. I've tried tweezers, the bullseye applicators, and my fingers too. By far this is the best way to apply lashes so far. It's good for beginners or advanced eyelash wearers.
Bobby K.
I recommend this product
05/31/2020
Unexpected Great Investment
A great tool investment for nearsighted peeps like myself and beginners with lashes.
Cindy N.
I recommend this product
05/29/2020
WORTH IT!
Makes applying false lashes much easier than using regular tweezers. Feels sturdy and looks cute too. I'd definitely recommend.