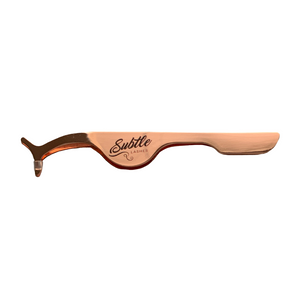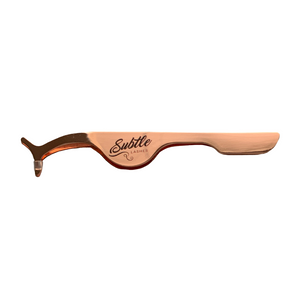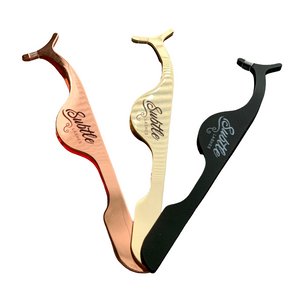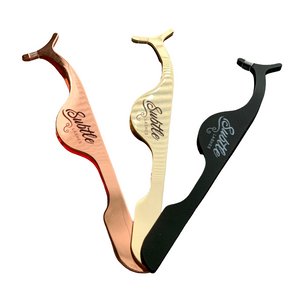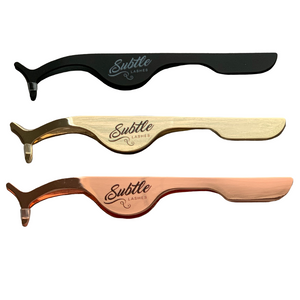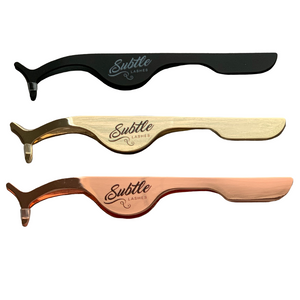 On Sale
Rose Gold Lash Applicator
An eyelash applicator is a beauty tool essential. Premium stainless steel material that ensures durability as well as a high temperature (macromolecule) treatment that guarantees its quality. This product has a user-friendly curved design with a sweeping clamp to ensure easy usage. 
SPECIFICATIONS 
| | |
| --- | --- |
|  SIZE | 10.5mm x 2.8mm x 1.4mm |
| THICKNESS | 1.4mm |
| WEIGHT | 20g |
| MATERIAL | STAINLESS STEEL |
| TYPE | SOLID, HEAT RESISTANT |
| CLAMP | SWEEPING |
Customer Reviews
Choi B.
I recommend this product
06/05/2020
Game Changer
This tool makes lash application so easy! If you struggle to apply lashes like me, trust me this is your new partner in crime!
Vegas I.
I recommend this product
06/02/2020
The tool I never knew I needed!
I've always applied my lashes with tweezers or fingers if needed for years. This lash tool is a game changer! The applicator allows you to precisely set and maneuver your lashes in a way that traditional tweezers just don't. My lashes look flawless and even each time.
Ceedee H.
I recommend this product
05/31/2020
HEAVY DUTY
I love how heavy duty this product is. When using it to pick up lashes, it applies them in one try. I grip the lashes in the middle apply, and then adjust on each side.
Riley M.
I recommend this product
05/26/2020
Good product!
Takes a bit of getting used to but I do use these every time I apply lashes
Nikole E.
I recommend this product
05/23/2020
SUBTLE ESSENTIAL
I almost didnt want to spend this much on a lash applicator but it lived up to its name. Made applying my subtle lashes very easy and I don't have to use a lot of force to get a good grip. I love the comb at the end for blending my natural lashes and for shaping the lashes when I'm done cleaning them. Very quality product.