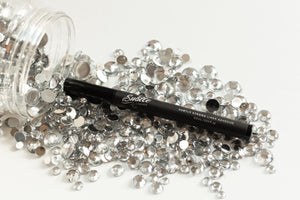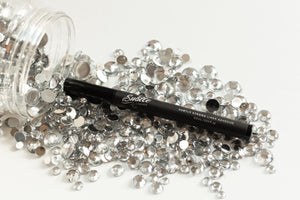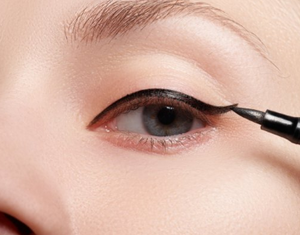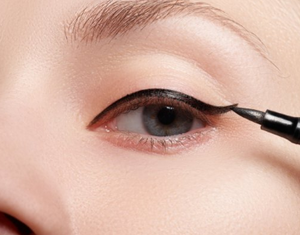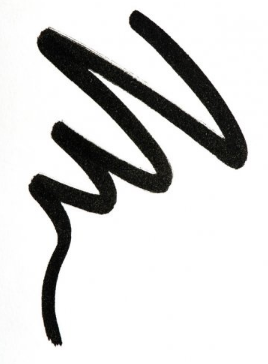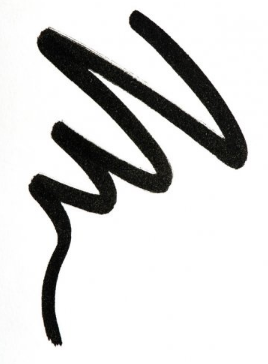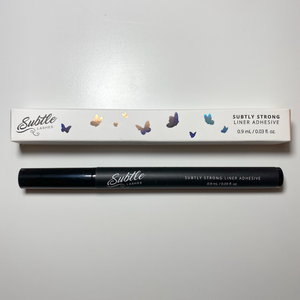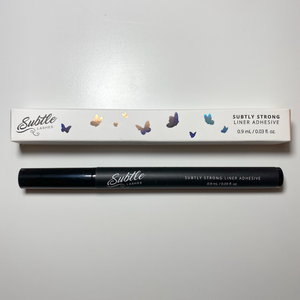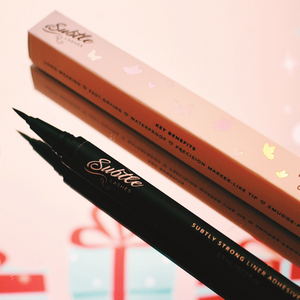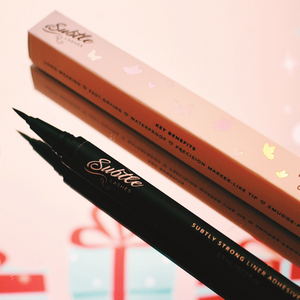 On Sale
Subtly Strong Liner Adhesive
"Subtly Strong" Liquid Liner Adhesive is a high-performance, non-irritation, waterproof eyeliner adhesive that has a strong 24-hour hold on false lashes. 
This easy-to-apply, the all-day formula features fine tip precision brush, which allows for an even distribution of the product and you'll be able to apply the right amount of waterproof eyeliner adhesive to your natural lash line. Whether you're getting ready to dress to impress or a fun night out with the squad, this is a must-have falsie essential.
Usage: Shake well before use. Sweet the pen along your lash line, use the precision tip to create a thin, clean line, for a thick, bold line - position the pen at an angle and apply with slightly more pressure, build to intensify color. 
FEATURES 
✔️ Strong All-Day Hold
✔️ A marker-like fine tip for bolder lines
✔️ Ultra-black, fast-drying ink
✔️ Water-Resistant and Smudge-Proof
✔️ Cruelty-Free & Vegan 
✔️ Safe for sensitive eyes and contact lens wearers. 
INGREDIENTS
Ingredients | Concentration
Aqua | 46%
1,2-Propanediol | 7.3%
Polyvinyl Alcohol | 1%
Polysorbate 80 | 0.9%
Styrene Acrylate Copolymer | 33.2%
Phenoxyethaniol/Ethylhexyl Glycerin | 0.3%
Octanol/ Ethyl Ethyl Glycerol | 0.3%
CI 77266 | 11%