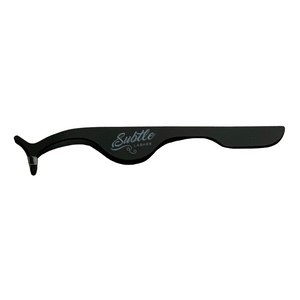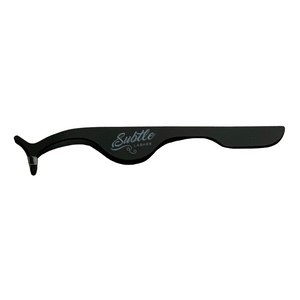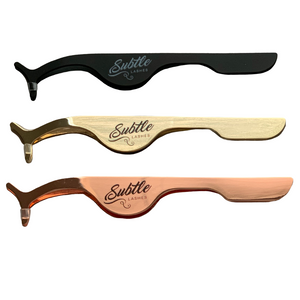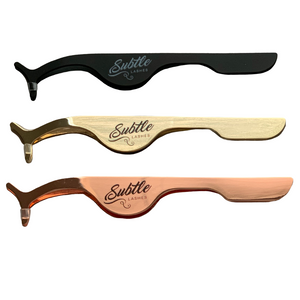 On Sale
Jet Black Lash Applicator
An eyelash applicator is a beauty tool essential. Premium stainless steel material that ensures durability as well as a high temperature (macromolecule) treatment that guarantees its quality. This product has a user-friendly curved design with a sweeping clamp to ensure easy usage. 
SPECIFICATIONS 
| | |
| --- | --- |
|  SIZE | 10.5mm x 2.8mm x 1.4mm |
| THICKNESS | 1.4mm |
| WEIGHT | 20g |
| MATERIAL | STAINLESS STEEL |
| TYPE | SOLID, HEAT RESISTANT |
| CLAMP | SWEEPING |
Customer Reviews
Colena T.
I recommend this product
06/05/2020
This will help you!
I have small hooded eyes and, before lockdown, I still wasn't in the habit of getting lash extensions or applying falsies. My "quarantine goal" was to become proficient in false lash application, and I've been practicing every day with various cheapo tools. I'd kind of hit my stride with a regular old pair of tweezers, but decided to spring for this to see if it would fix my lingering problems, the main one being my difficulty adhering the inner part of the lash band to my lash line. I have yet to try the tool with thinner-band lashes — I have a much a harder time with those — but I am extremely pleased with its performance thus far. The angle of the prong is perfect; you can rotate it depending on where you need to adjust the falsie and do it much more easily than with a pair of tweezers. I'm so happy I bought this
Dasilva G.
I recommend this product
06/01/2020
LOVE IT MUST HAVE!
love it must have! make falls lash applications easy as 123
Dana N.
I recommend this product
05/31/2020
A NECESSITY
This product is life changing. I feel lost without it!
Kimmi N.
I recommend this product
05/31/2020
easy peazy
Lets just sum this up by saying I **** at putting on lashes and this made me **** MUCH LESS.
Mila L.
I recommend this product
05/30/2020
Surprised!
I always thought lash applicators were a waste of money... Never wore the lashes I had from subscription services because I had to hassle too much and just thought it wasn't worth the effort. But these are a game changer!!